Immerse yourself in the rich tapestry of Sicilian culture through this meticulously crafted six-course wine and food experience.
Ask any Italian if Sicily is Italy, and they'll say technically yes, but actually no – Sicily is its own wildly unique wine and food world. Sicily's blend of flavors comes from history and geography and eons of uncountable cultural influences. When you eat Sicilian food and drink Sicilian wine, you're going back in time and tasting the oldest flavors on the Italian peninsula.
In this class, you'll pair six courses of wine and food that really explain what makes Sicily special in the canon of Italian cuisine. We guarantee you'll be speaking fluent Nero d'Avola in no time!

SIX WINES + SIX COURSES (menu & timeline tentative)
6pm Arrival – Pretty In Pink As everyone arrives, you'll be greeted with a glass of Cerasuolo di Vittoria made from a blend of uniquely local grapes, paired up with a delicious amuse bouche of eggplant, caper & tomato caponata.
6:30pm Stay The Course The very best way to understand wine is with food. Each course of Sicilian cuisine is matched up with the ideal regional wine.
Antipasto siciliano with Grillo
Arancini di porcini with Frappato
Spiedini (skewers) of beef, lamb, pork & chicken with Nero d'Avola
Cheese course with Syrah
7:30pm Just Desserts
Lemon ricotta cheesecake with Moscato di Pantelleria
8pm Departure
WHO SHOULD ATTEND "A Night in Sicily" is a Boston Wine School Level 1 introductory course for beginners and enthusiasts. It assumes some exposure to wine but little formal or technical wine knowledge. This program is appropriate for both wine lovers and professionals in all hospitality and service industries.
PLEASE NOTE Wine & food menus are subject to change based on availability, inspiration, and chef whimsy!
REGISTRATION REQUIREMENTS All students and guests must be at least 21 years of age.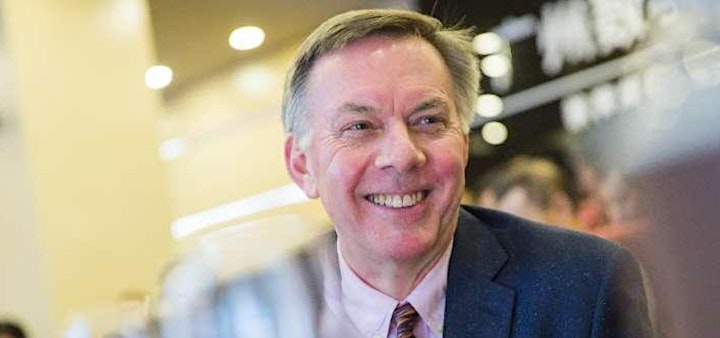 YOUR EDUCATOR
JONATHON ALSOP is founder & executive director of the Boston Wine School, author of The Wine Lover's Devotional and In Vino Veritas, and a commentator for National Public Radio on WGBH | Boston Public Radio and Under The Radar.
He began writing about wine, food and travel in 1988 and emerged as a wine expert through his syndicated wine column. He has contributed numerous articles to the Associated Press, Frequent Flyer Magazine, La Vie Claire, Beverage Business Magazine, Mobil Travel Guides, Fodor's Travel Guides, Boston Globe, and many others.
Jonathon founded the Boston Wine School in 2000 where he teaches wine and food classes in a dedicated 100% snob-free zone. His new book Wine Life: A Collection Of Verses will be published in 2023.

VENUE
OSCAR'S is one of the newest restaurant additions in Dedham Square. This cozy spot has a fireplace and hip concrete bar to mosey up to for a huge selection of craft beers, interesting wines, and inventive gastropub fare.
OSCAR'S | oscarsdedham.com | 380 Washington Street, Dedham MA 02026