South Africa's wine and food culture is rich and diverse, combining delicious influences from Europe, Africa, India & southeast Asia.
Join us for an extraordinary wine class dinner as we embark on a journey through the vineyards of South Africa. Experience the rich diversity and exquisite flavors of this breathtaking wine region known as the Rainbow Nation. From the rugged landscapes of Stellenbosch to the coastal charm of Walker Bay, this event promises to be an unforgettable exploration of South African wines.
Through these six wines and six courses of food, you'll learn about wine grapes, history, geography, geology, winemaking… all the elements that go into making South Africa one of the planet's premier wine regions.
We'll have you speaking fluent Pinotage in no time!

MENU & TIMELINE (tentative)
6pm Arrival | Sparkle Plenty As everyone arrives, you'll be greeted with a glass of Méthode Cap Classique, South Africa's signature sparkling wine, paired up with a biltong canapé / amuse bouche.
6:30pm On Course The very best way to understand wine is with food. Each course of classic South African cuisine is matched up with the perfect South African wine.
Bobotie with Stellenbosch Chenin Blanc
Bunny chow with Shiraz
Braai with Pinotage
Cheese course with Badenhorst Red Blend
7:30pm Just Desserts
Peppermint crisp tart with South African Cape Tawny Port.
8pm Departure

WHO SHOULD ATTEND "A Night in South Africa" is a Boston Wine School Level 1 introductory course for beginners and enthusiasts. It assumes some exposure to wine but little formal or technical wine knowledge. This program is appropriate for both wine lovers and professionals in all hospitality and service industries.
PLEASE NOTE Wine & food menus are subject to change based on availability, inspiration, and chef whimsy!
REGISTRATION REQUIREMENTS All students and guests must be at least 21 years of age.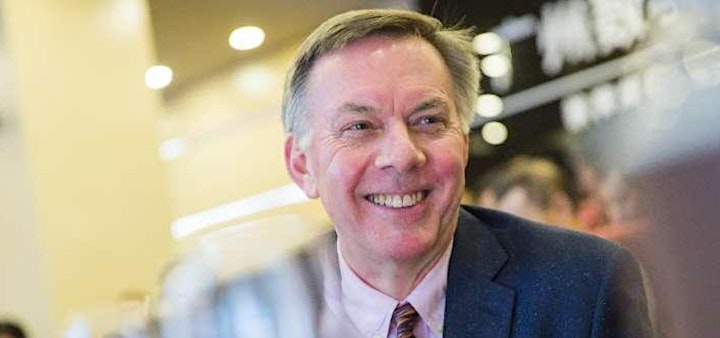 YOUR EDUCATOR
JONATHON ALSOP is founder & executive director of the Boston Wine School, author of The Wine Lover's Devotional and In Vino Veritas, and a commentator for National Public Radio on WGBH | Boston Public Radio and Under The Radar.
He began writing about wine, food and travel in 1988 and emerged as a wine expert through his syndicated wine column. He has contributed numerous articles to the Associated Press, Frequent Flyer Magazine, La Vie Claire, Beverage Business Magazine, Mobil Travel Guides, Fodor's Travel Guides, Boston Globe, and many others.
Jonathon founded the Boston Wine School in 2000 where he teaches wine and food classes in a dedicated 100% snob-free zone. His new book Wine Life: A Collection Of Verses will be published in 2023.

VENUE
OSCAR'S is one of the newest restaurant additions in Dedham Square. This cozy spot has a fireplace and hip concrete bar to mosey up to for a huge selection of craft beers, interesting wines, and inventive gastropub fare.
OSCAR'S | oscarsdedham.com | 380 Washington Street, Dedham MA 02026