Discover – in six courses of wine and food – what makes the south of France the rich heart of this nation's deep, eternal culinary culture.
The south of France isn't like the rest of France. Wine and food culture as we think of it today is about 1,000 years older here than the rest of the country. As rich as France is with wine and food, the Mediterranean is the anchor and the connection to Roman and Greek traditions that are even more ancient.
This wine class plus dinner will take you on a wine and food journey through the heart of Mediterranean French cuisine in six courses. After everything from appetizer and bouillabaisse through the cheese course and dessert, we guarantee you'll be speaking fluent Syrah before you leave!

MENU & TIMELINE (tentative)
6pm Sparkle Plenty As everyone arrives, you'll be greeted with a splash of Crémant de Limoux Brut, one of southern France's few famous sparkling wines, paired up with a ratatouille canapé / amuse bouche.
6:30pm Pretty In Pink Mediterranean France has been been true to rosé through thick and thin for millennia now, and the results are profound. Domaine Ott Rosé has all the elements of the world's greatest wines. We'll serve this masterpiece with a wild tuna salade niçoise, named for the southern city of Nice.

7pm Buy The Sea This region's signature dish is a rich bouillabaisse with roasted garlic that defines the connection between sea and land. This time, we're drinking red wine with seafood in the form of a fruit-forward blended Cairanne Côtes du Rhône from the southern Rhône.
7:30pm Meat Your Maker Red meat and red wine go together naturally, so get ready for an astounding experience when we put together the best, most unpronounceable French wine you've never heard of – Costières de Nîmes – with pomegranate glaze lamb shanks cooked in Syrah.

8pm Wine, Cheese, and the Pursuit of Happiness We'll take a little break here with a classically styled Syrah from St-Joseph in the northern Rhône and a cheese course of chèvre, Brie, and Gruyère de Comté with light greens.
8:30pm Just Desserts Crème Catalane (quick & easy country crème brûlée) | Muscat de Beaumes de Venise

WHO SHOULD ATTEND "A Night in Southern France" is a Boston Wine School Level 1 introductory course for beginners and enthusiasts. It assumes some exposure to wine but little formal or technical wine knowledge. This program is appropriate for both wine lovers and professionals in all hospitality and service industries.
PLEASE NOTE Wine & food menus are subject to change based on availability, inspiration, and chef whimsy!
REGISTRATION REQUIREMENTS All students and guests must be at least 21 years of age.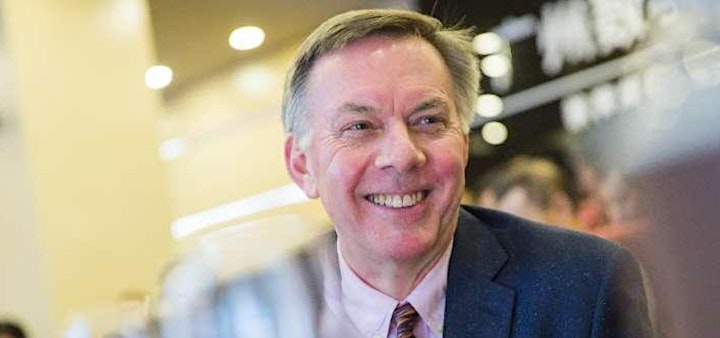 YOUR EDUCATOR
JONATHON ALSOP is founder & executive director of the Boston Wine School, author of The Wine Lover's Devotional and In Vino Veritas, and a commentator for National Public Radio on WGBH | Boston Public Radio and Under The Radar.
He began writing about wine, food and travel in 1988 and emerged as a wine expert through his syndicated wine column. He has contributed numerous articles to the Associated Press, Frequent Flyer Magazine, La Vie Claire, Beverage Business Magazine, Mobil Travel Guides, Fodor's Travel Guides, Boston Globe, and many others.
Jonathon founded the Boston Wine School in 2000 where he teaches wine and food classes in a dedicated 100% snob-free zone. His new book Wine Life: A Collection Of Verses will be published in 2023.

VENUE
OSCAR'S is one of the newest restaurant additions in Dedham Square. This cozy spot has a fireplace and hip concrete bar to mosey up to for a huge selection of craft beers, interesting wines, and inventive gastropub fare.
OSCAR'S | oscarsdedham.com | 380 Washington Street, Dedham MA 02026