Discover what makes Tuscany the unforgettably rich wine and cuisine heart of Italy with a night of the best virtual wine and food tourism!
We get it – there are some places on earth that make consistently great wine, and Tuscany is one of them. You'd think after all these thousands of years, Tuscany would have taught us everything it has to teach, but no, we keep returning and discovering more and new wines all the time.
This wine class plus dinner will take you on a wine and food journey through the heart of Italian cuisine. After everything from aperitivo to antipasto and pasta through the cheese course and the dolci, we guarantee you'll be speaking fluent Sangiovese!

MENU & TIMELINE (tentative)
6pm SPEAKING IN THE VERNACULAR As everyone arrives, you'll be greeted with a splash of Vernaccia di San Gimignano, one of Tuscany's few famous white wines, paired up with a basil, tomato and cannellini canapé / amuse bouche.
6:30pm PRETTY IN PINK Rosé has grown so popular we're now discovering pink wine in new and interesting places, like this La Spinetta Rosato di Casanova with an antipasto of pineapple and prosciutto.
7pm Mai Troppa Pasta That's right, there's no such thing as too much pasta! We're making a classical match between the Castello di Ama Chianti Classico and a piping hot Timballo, Tuscany's famous baked pene rigate with eggplant.
7:30pm Meat Your Maker Red meat and red wine go together naturally, so get ready for an astounding experience when we put together the best Tuscan wine you've never heard of – Rosso di Montepulciano – with Costata di manzo brasata, boneless beef ribs cooked in Sangiovese.

8pm Formaggio Follows Function We'll take a little break here with Il Palazzo Syrah and a French-style cheese course of mozzarella fresca, Grana Padano, and Gorgonzola dolce with a light green salad.
28:30pm Just Desserts Torta di ricotta al limoncello (Limoncello ricotta pie) | Viticcio Vin Santo del Chianti

WHO SHOULD ATTEND "A Night in Tuscany" is a Boston Wine School Level 1 introductory course for beginners and enthusiasts. It assumes some exposure to wine but little formal or technical wine knowledge. This program is appropriate for both wine lovers and professionals in all hospitality and service industries.
PLEASE NOTE Wine & food menus are subject to change based on availability, inspiration, and chef whimsy!
REGISTRATION REQUIREMENTS All students and guests must be at least 21 years of age.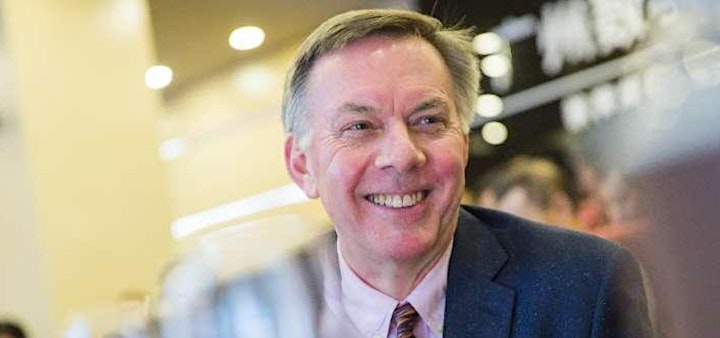 YOUR EDUCATOR
JONATHON ALSOP is founder & executive director of the Boston Wine School, author of The Wine Lover's Devotional and In Vino Veritas, and a commentator for National Public Radio on WGBH | Boston Public Radio and Under The Radar.
He began writing about wine, food and travel in 1988 and emerged as a wine expert through his syndicated wine column. He has contributed numerous articles to the Associated Press, Frequent Flyer Magazine, La Vie Claire, Beverage Business Magazine, Mobil Travel Guides, Fodor's Travel Guides, Boston Globe, and many others.
Jonathon founded the Boston Wine School in 2000 where he teaches wine and food classes in a dedicated 100% snob-free zone. His new book Wine Life: A Collection Of Verses will be published in 2023.

VENUE
OSCAR'S is one of the newest restaurant additions in Dedham Square. This cozy spot has a fireplace and hip concrete bar to mosey up to for a huge selection of craft beers, interesting wines, and inventive gastropub fare.
OSCAR'S | oscarsdedham.com | 380 Washington Street, Dedham MA 02026