Best New (Croatian) Wines You've Never Heard Of, Part One | Zoom Wine Class
July 16 @ 6:00 pm

-

7:00 pm
Croatia's beaches are world famous, so it's no surprise Croatian white and rosé wines are the perfect pairing for summer.
DISCOVERING NEW TASTES | For the true wine lover, life is a constant tasting of discovery. This is what the newcomer and the veteran wine lover have in common: the excitement of experiencing a new grape, or a new place, or a new style from anywhere around the world. In this class, we're discovering Croatia's signature white grape called Pošip, a full-bodied, seafood ready wine that grows naturally right near the ocean, plus a pretty pink wine from a big red grape called Plavac Mali.
Get ready to learn new grapes and some new geography, but most importantly, you're be tasting a unique world of wine styles for the very first time with great education and like-minded wine and food lovers.
#RESTAURANTSTRONG | Thank you for tasting great wine for a great cause! Part of each ticket will go to benefit the #RestaurantStrong Fund supporting restaurant people across the country impacted by Covid-19 . And the wines you buy to taste along in class, all that goes right to your local wine shops.
HERE'S HOW IT WORKS | I'm going to open and teach these three wines:
2018 Terra Madre "Premium" Pošip
2018 Volarević "Syrtis" Pošip
2018 Volarević "La Chic!" Plavac Mali Rosé
You can order from Solera: A Shrine To Wine at our Roslindale campus. Solera is open for curbside pick-up Saturdays and Sundays right now.
You can also order online from the importer if that's more convenient. Here are the links to the wines we'll be tasting:
Terra Madre "Premium" Pošip | Volarević "Syrtis" Pošip | Volarević "La Chic!" Plavac Mali Rosé
HOW ABOUT FOOD? | Here are a few food pairing suggestions. Feel free to use this as a guide, come up with your own ideas and have fun with it all!
Cheese | Ricotta fresca (creamy cow's milk cheese from northern Italy) and Chèvre (goat's milk cheese)
Meat | Prosciutto, Jamón Serrano, Speck, other mild white meats
Seafood | Raw bar, flaky white fish, bluefish pâté
THREE WINE GLASSES & A WEBCAM | You can go as big or as little as you like. Taste along with all three plus all the foods, pick one or two that sound especially good, or just tune in and learn about Croatia with whatever you have in your glass.
After you sign up, you will receive a confirmation email with the Zoom link and password for the tasting class. You'll receive an email reminder a couple of days before, then a reminder about an hour before class starts.
WHO SHOULD ATTEND | This is an introductory course for beginners and enthusiasts. It assumes some exposure to wine but little or no formal wine knowledge. This program is appropriate for both consumers and professionals in all wine, food, hospitality and service industries.
WHAT YOU WILL LEARN | Students will learn technical wine tasting, major wine grapes, wine and food pairing basics, and fundamentals of wine style. The emphasis is on providing an overview of Croatian white wines and where they fit in the world of wine and wine tasting.
PROGRAM FORMAT | 1 hour online program
REGISTRATION REQUIREMENTS | Guests, students and certificate candidates must meet the legal minimum age for the retail purchase of alcoholic beverages in the country where the program is being held: 21 in the USA and China.
YOUR EDUCATOR | JONATHON ALSOP is founder & executive director of the Boston Wine School, author of The Wine Lover's Devotional and In Vino Veritas, and a commentator for National Public Radio on WGBH | Boston Public Radio and Under The Radar.
He began writing about wine, food and travel in 1988 and emerged as a wine expert through his syndicated wine column. He has contributed numerous articles to the Associated Press, Frequent Flyer Magazine, La Vie Claire, Beverage Business Magazine, Mobil Travel Guides, Fodor's Travel Guides, Boston Globe, and many others.
Jonathon founded the Boston Wine School in 2000 where he teaches wine and food classes in a dedicated 100% snob-free zone. His new book Wine Life: A Collection Of Verses will be published in 2020.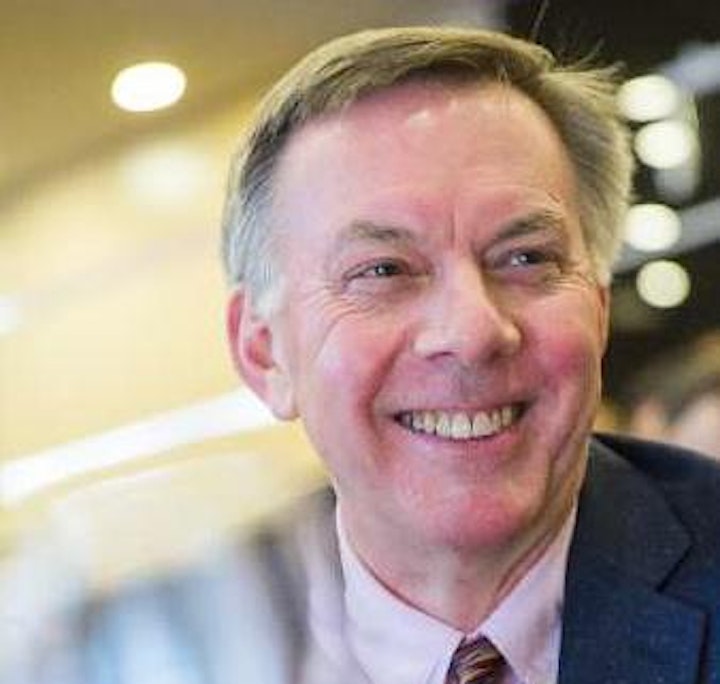 Related Events