Not sure you can even smell the oak in an oak aged wine, or the grapefruit in New Zealand Sauvignon Blanc? We can fix that!
For a lot of people, the sense of smell is our most underused super power. Some wine students, especially in the 101 class, have never even intentionally smelled something on purpose till they get into wine class, much less something like wine with all its wild, almost other-worldly smells.
During this tasting class, students will embark on a sensory journey through different wine grapes, learning to discern and identify a diverse range of these aromas. You'll uncover the secrets behind the fragrances that distinguish each wine. From fruity and floral notes to earthy and spicy undertones, you'll gain valuable insights into the complex interplay of aromas and flavors that contribute to a wine's distinctive character.
By the end of "Scent-sational Wines," you'll have a newfound confidence in your ability to appreciate and articulate the aromatic complexities of wine.
This class – limited to 12 students – is designed for both new wine lovers and seasoned enthusiasts seeking a deeper appreciation for the scents and aromas that are integral to wine.

WHO SHOULD ATTEND "Scent-sational Wines: Sniff, Smell, and Savor" is a Level 1 introductory course for beginners and enthusiasts. It assumes some exposure to wine but little or no formal wine knowledge. This program is appropriate for both consumers and professionals in all wine, food, hospitality and service industries.
WHAT YOU WILL LEARN Students will learn technical wine tasting, wine and food pairing basics, and fundamentals of wine style. The emphasis is on providing an overview of wine aromas and wine tasting, plus a basic understanding of wine and food pairing concepts.
PLEASE NOTE Wine & food menus are subject to change based on availability, inspiration, and whimsy!
WINE MENU (tentative) Traminette (Massachusetts) – Malvasia (Italy) – Sauvignon Gris (Chile) – Dolcetto (Italy) – Mourvèdre (Southern France) – Zinfandel (California)
REGISTRATION REQUIREMENTS Guests & students must be at least 21.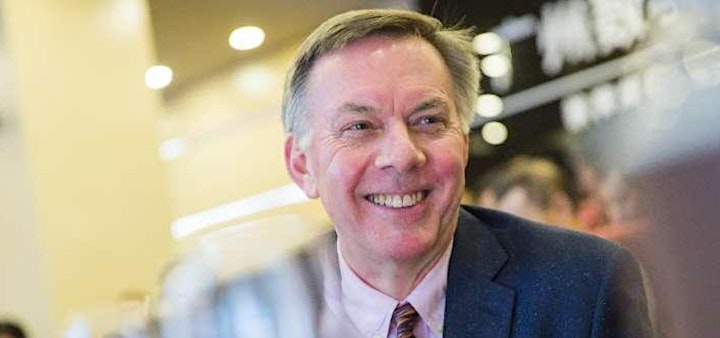 YOUR EDUCATOR
JONATHON ALSOP is founder & executive director of the Boston Wine School, author of The Wine Lover's Devotional and In Vino Veritas, and a commentator for National Public Radio on WGBH | Boston Public Radio and Under The Radar.
He began writing about wine, food and travel in 1988 and emerged as a wine expert through his syndicated wine column. He has contributed numerous articles to the Associated Press, Frequent Flyer Magazine, La Vie Claire, Beverage Business Magazine, Mobil Travel Guides, Fodor's Travel Guides, Boston Globe, and many others.
Jonathon founded the Boston Wine School in 2000 where he teaches wine and food classes in a dedicated 100% snob-free zone. His new book Wine Life: A Collection Of Verses will be published in 2024.

VENUE
BARLETTE | BYOBarlette.com | 318 Harvard Street #11, Coolidge Corner, Brookline MA 02446