Wine 101: How To Taste Wine And Why | Boston Wine School @ Roslindale
October 1 @ 6:00 pm

-

8:00 pm
Not sure if you know the difference between red, white and rosé? What are sparkling wines and why aren't they all called Champagne? How does Sauvignon Blanc differ from Cabernet Sauvignon?
The Boston Wine School is here to help answer those questions and more. "How To Taste Wine And Why" is an ideal class for wine lovers just starting their explorations of wine. You will learn about the 4 major wine styles and focus in on 4 of the most popular wine grape varieties. In the process, you will begin to learn basic wine tasting skills and how to describe the different personalities of these wines. An assortment of cheeses and antipasto will be served during class to introduce some of the fundamentals of pairing wine and food.
Here at the Boston Wine School, we are a 100% Wine Snob Free Zone. We believe that learning about wine involves learning more about yourself. Our goal is to help you understand and communicate what you are experiencing when you are enjoying a glass of wine. Come start your wine journey with us.
WHO SHOULD ATTEND
"How To Taste Wine And Why"  is a Level 1 introductory course for beginners and enthusiasts. It assumes some exposure to wine but little or no formal wine knowledge. This program is appropriate for both consumers and professionals in all wine, food, hospitality and service industries.
WHAT YOU WILL LEARN
Students will learn technical wine tasting, the major wine grapes, and fundamentals of wine style. The emphasis in Level 1 is on providing an overview of wine and wine tasting, plus an introduction to wine and food pairing concepts.
PROGRAM FORMAT
2 hour classroom program
6 wines + bread, cheese, olives
PROGRAM SYLLABUS
TASTING LIST (tentative – subject to change)
Bubbling Over
NV Villa Jolanda Prosecco
(Prosecco, Veneto, northeast Italy)
Wild Vines
2018 Clos Fussay Reuilly Sauvignon Blanc
(Reuilly, Loire Valley, northwest France)
To Oak Or Not To Oak?
2018 Grove Ridge Chardonnay
(California, USA)
Pretty In Pink
2017 Altopiano Rosato
(Terre di Chieti, Abruzzo, east-central Italy)
Pinot To The People
2016 Yering Station "Little Yering" Pinot Noir
(Yarra Valley, southern Australia)
Life Is A Cabernet
2016 Puerto Infinito Cabernet Sauvignon
(Aconcagua, Mendoza, Argentina)
REGISTRATION REQUIREMENTS
Guests, students and certificate candidates must meet the legal minimum age for the retail purchase of alcoholic beverages in the country where the program is being held: 21 in the USA and China.
YOUR EDUCATOR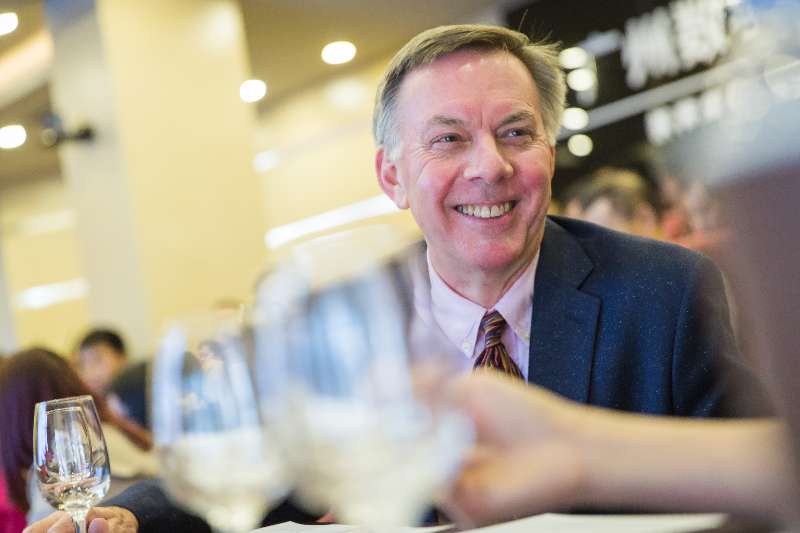 JONATHON ALSOP is founder & executive director of the Boston Wine School, author of The Wine Lover's Devotional and In Vino Veritas, and a commentator for National Public Radio on WGBH | Boston Public Radio and Under The Radar.
He began writing about wine, food and travel in 1988 and emerged as a wine expert through his syndicated wine column. He has contributed numerous articles to the Associated Press, Frequent Flyer Magazine, La Vie Claire, Beverage Business Magazine, Mobil Travel Guides, Fodor's Travel Guides, Boston Globe, and many others.
Jonathon founded the Boston Wine School in 2000 where he teaches wine and food classes in a dedicated 100% snob-free zone. His new book Wine Life: A Collection Of Verses will be published in 2020.
VENUE

SOLERA – A SHRINE TO WINE is a neighborhood specialty wine store nestled in the heart of Roslindale Square (Boston). The store, now in its 18th year is warmly decorated in green and deep purple resembling the colors of the grapes and filled with rack after rack of "offbeat wines", pretty much everything a modern wine geek seeks out and loves, at more than reasonable prices.
With nearly 500 bottle selections from across the globe, unlike the monster chain stores and supermarkets, Solera takes a back seat to none and offers a stellar sampling of the world's best and some unusual vineyards with average prices from 10 to 20 dollars or more, if your budget allows. Since wine education, and customer service are vital to our business, individual attention to the customer is the reason why the press has designated the Solera staff as "well versed grape-talkers". When you want to smarten up on your wine there is no better place to do just that than in this little gem of a store, where wine is constantly being discussed with purpose and a smile!
Related Events