WINE 101 in CHINESE: Fundamentals of Wine & Wine Tasting with Chi Chi Gao | Boston Wine School @ Roslindale
May 16 @ 6:30 pm

-

8:30 pm

$69.00
Tune up your wine vocabulary the easy way with one great night of tasting and talking about wine in Mandarin!
Not sure if you know the difference between red, white and rosé?  What are sparkling wines and why aren't they all called Champagne? How does Sauvignon Blanc differ from Cabernet Sauvignon?  The Boston Wine School is here to help answer those questions and more. "Wine 101" is the ideal curriculum for wine lovers just starting their explorations of wine.
You will learn about the four major wine styles and focus in on four of the most popular wine grape varieties. In the process, you will learn basic technical wine tasting skills and how to describe the different personalities of these wines.
A selection of cheeses and antipasto will be served during class to introduce some basics of pairing wine and food.
This introductory class is perfect for beginners and enthusiasts, even if you speak only a little of the language.
YOUR EDUCATOR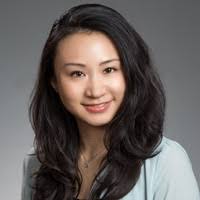 Chi Chi Gao, BWSEd, was born and raised in Shanghai, Chi Chi began studying wine and wine tasting five years ago and has since earned degrees from WSET and the Spanish Wine Institute, plus Boston Wine School teaching certification. Her passion for language and her love of the wine and food connection are two things that make Chi Chi a compelling teacher of wine.
YOUR HOST VENUE

Solera – A Shrine to Wine is a neighborhood specialty wine store nestled in the heart of Roslindale Square (Boston). The store, now in its 18th year is warmly decorated in green and deep purple resembling the colors of the grapes and filled with rack after rack of "offbeat wines", pretty much everything a modern wine geek seeks out and loves, at more than reasonable prices. Indeed, with nearly 500 bottle selections from across the globe, unlike the monster chain stores and supermarkets, Solera takes a back seat to none and offers a stellar sampling of the world's best and some unusual vineyards with average prices from 10 to 20 dollars or more, if your budget allows. Since wine education, and customer service are vital to our business, individual attention to the customer is the reason why the press has designated the Solera staff as "well versed grape-talkers". When you want to smarten up on your wine there is no better place to do just that than in this little gem of a store, where wine is constantly being discussed with purpose and a smile!
Related Events