Venue
Barlette
318 Harvard Street #11, Brookline, MA 02446
Brookline, MA, US, 02446
Make Dad's day with our famous "Taking The Bite Out Of Whisk(e)y" tasting class plus barbecue brunch by the amazing Blue Ribbon.
If you ask fathers, grandfathers, and great-grandfathers around the world what they want for Father's Day, they all say the same thing: nothing. Which is really our way of saying everything.
It's true, there's no thing he wants, but Dad wants time, time with you going fun places and doing interesting things that create delicious memories. And that's exactly why I created this special Father's Day class plus brunch at Barlette, so you and all the Dads – 12 max, actually – can come together, taste and learn about world wide whisk(e)y, and experience Blue Ribbon Barbecue, the best barbecue north of Johnston County, North Carolina.
This year, show Dad how special he is in the best way possible, a way he'll remember and talk about for a long long time.

MENU & TIMELINE (tentative)
12pm Stir It Up The hot toddy is famous for its medicinal qualities, but the cold toddy – a favorite of William Faulkner that he featured in many books – is all but forgotten. Let's kick things off with a "mix your own" cold toddy bar – Mellow Corn whiskey, different sugars, lemons, limes, cinnamon sticks, ginger, unsweet tea & more – paired up with a light tasty appetizer. Your assignment is simply to make Faulkner proud.
12:30pm Over The Barrel Without the barrel, all whisk(e)y would be moonshine. The barrel is where the color comes from and where a lot of what we call texture comes from too. While we eat ourselves silly on this spread of Blue Ribbon Barbecue, we'll sample a Bourbon barrel aged Cabernet and a couple of brews that link up creatively with whisk(e)y barrels: our Kentucky Ale and Innis & Gunn from Scotland.
Summer & Smoke St. Louis Cut ribs | BBQ chicken | Kansas City burnt ends | Dirty rice | Collard greens | Cole slaw | Corn bread | Homemade pickles
I'd also like to introduce you to my favorite local Bourbon, Smoky Quartz, made in Seabrook NH.

1:30pm Around the World With Whisk(e)y It's all called whisk(e)y but it's all so different. This tasting class is designed to taste through the three main classes of world whisk(e)y – corn whiskey (aka Bourbon), rye whiskey, and Scotch whisky – so you can figure out which style is perfect for you, and why. There's lots to learn about whisk(e)y, and this class will teach you even more about yourself and each other. | Come To Cheeses Goat's milk cheese rolled in herbes de Provence, Pecorino pepato (sheep's milk), Gorgonzola dolce (cow's milk blue), roasted poached garlic, fig jam, assorted artisan breads.
2:30pm Just Desserts Strawberry-rhubarb pie with The Glenmorangie "Nectar d'Or" single malt aged in Sauternes casks

WHO SHOULD ATTEND "Taking The Bite Out Of Whisk(e)y" is a Boston Wine School Level 1 introductory course for beginners and enthusiasts. It assumes some exposure to spirits but little formal or technical tasting experience. This program is appropriate for whisk(e)y lovers and professionals in all hospitality and service industries.
PLEASE NOTE Whiskey & food menus are subject to change based on availability, inspiration, and chef whimsy!
REGISTRATION REQUIREMENTS All students and guests must be at least 21 years of age.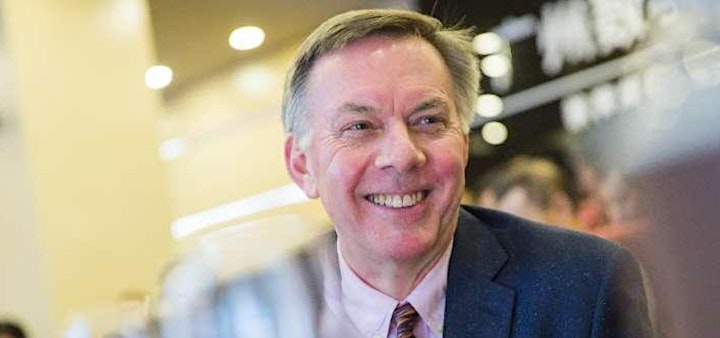 YOUR EDUCATOR
JONATHON ALSOP is founder & executive director of the Boston Wine School, author of The Wine Lover's Devotional and In Vino Veritas, and a commentator for National Public Radio on WGBH | Boston Public Radio and Under The Radar.
He began writing about wine, food and travel in 1988 and emerged as a wine expert through his syndicated wine column. He has contributed numerous articles to the Associated Press, Frequent Flyer Magazine, La Vie Claire, Beverage Business Magazine, Mobil Travel Guides, Fodor's Travel Guides, Boston Globe, and many others.
Jonathon founded the Boston Wine School in 2000 where he teaches wine and food classes in a dedicated 100% snob-free zone. His new book Wine Life: A Collection Of Verses will be published in 2023.

VENUE
Barlette is an intimate BYOB bar that provides a relaxing setting for guests to gather, socialize, and imbibe in their preferred libations. With no bottle limits or corkage fees, Barlette is a place where you can relax with your favorite alcoholic and non-alcoholic beverages to enjoy. Our bartender is available to supply the necessary elements and knowledge to manifest your drink.
Take a stroll through our interactive drink menu while you enjoy a series of sharable bar snacks, all included in your reservation.
BARLETTE | byobarlette.com | The Arcade Building, 318 Harvard Street # 11, Coolidge Corner, Brookline MA 02446