Level 1 Certificate in Wine
Saturday + Sunday, January 18 + 19 | 10am – 3pm each day
WHO SHOULD ATTEND
Level 1 is an introductory course for beginners and enthusiasts. It assumes some exposure to wine but little or no formal wine knowledge. This program is appropriate for both consumers and professionals in all wine, food, hospitality and service industries.
WHAT YOU WILL LEARN
Students will learn technical wine tasting, the major wine grapes, wine and food pairing basics, and fundamentals of wine style. The emphasis in Level 1 is on providing an overview of wine and wine tasting, plus an introduction to wine and food pairing concepts.
LEVEL 1 PROGRAM FORMAT
8 hour classroom program
20 – 24 wines tasted
LEVEL 1 PROGRAM SYLLABUS
Seven "S" System Of Wine Tasting
The Big Four: Sauvignon Blanc, Chardonnay, Pinot Noir, Cabernet Sauvignon
Understanding Wine Grapes: Pinot Grigio, Riesling, Rosé, Montepulciano, Syrah, Merlot
Wine Styles: Old World Versus New World
REGISTRATION REQUIREMENTS
Guests, students and certificate candidates must meet the legal minimum age for the retail purchase of alcoholic beverages in the country where the program is being held: 21 in the USA and China.
CERTIFICATE REQUIREMENTS
Complete classroom program
Complete classroom wine tasting exercise
Multiple choice exam of 25 questions
Minimum passing score 75%
YOUR EDUCATOR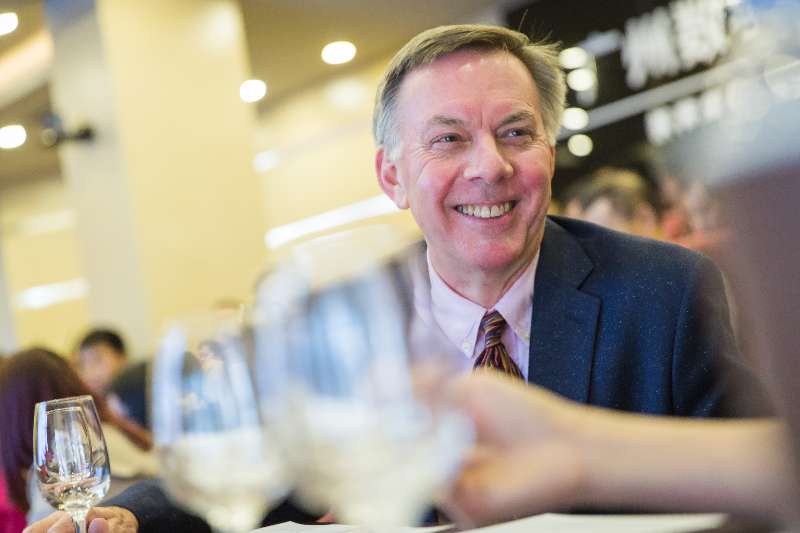 JONATHON ALSOP is founder & executive director of the Boston Wine School, author of The Wine Lover's Devotional and In Vino Veritas, and a commentator for National Public Radio on WGBH | Boston Public Radio and Under The Radar.
He began writing about wine, food and travel in 1988 and emerged as a wine expert through his syndicated wine column. He has contributed numerous articles to the Associated Press, Frequent Flyer Magazine, La Vie Claire, Beverage Business Magazine, Mobil Travel Guides, Fodor's Travel Guides, Boston Globe, and many others.
Jonathon founded the Boston Wine School in 2000 where he teaches wine and food classes in a dedicated 100% snob-free zone. His new book Wine Life: A Collection Of Verses will be published in 2020.
VENUE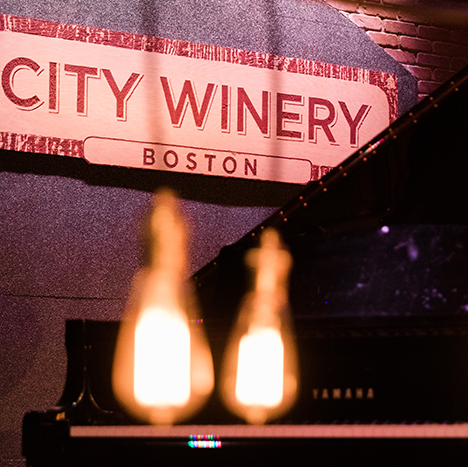 CITY WINERY strives to deliver the highest-end combined culinary and cultural experience to our customers who are passionate in sharing wine, music, and culinary arts. We are a unique facility, combining a fully functioning winery with intimate concerts, food & wine classes, private events in a variety of configurations, and fine dining. We have created a compelling mix for our sophisticated clientele of foodies, and active cultural patrons—bringing the wine country experience to the middle of a large city.
CELLAR ROOM is an intimate space, perfect for 12 -14 wine lovers who want to learn how to taste, think, and talk about wine. The views from the classroom into the barrel room inform our tasting and learning in a concrete way. Learning wine in the cellar, tasting the very wines being made in that cellar, this makes wine life real and explains why wine matters in a vivid way.
City Winery | Boston
https://citywinery.com/boston