Venue
Oscar's
380 Washington Street, Dedham, MA 02026
Dedham, MA, US, 02026
Author, distiller & Japanese spirits specialist Stephen Lyman is going to expand your consciousness with shōchū, Japan's most popular drink.
Join us at Boston Wine School for an unforgettable two-hour shōchū tasting class, where we delve into the world of this traditional Japanese distilled spirit. Led by the knowledgeable and passionate Stephen Lyman, this immersive experience will take you on a journey through the history, production methods, and diverse flavors of shōchū.
When you arrive, you'll be greeted with a warm welcome and a beautifully crafted sparkling shōchū cocktail to set the mood. Sip on this delightful blend of flavors as you get to know your fellow enthusiasts and prepare for an evening of discovery.

Stephen will guide you through a carefully curated shōchū tasting flight, featuring a variety of styles and expressions. From barley to sweet potato, rice to buckwheat, each shōchū offers its own unique character and nuances. Learn how the choice of ingredients, fermentation techniques, and distillation methods contribute to the distinct flavors and aromas that define each type of shōchū.
By the end of the class, you'll have gained a newfound appreciation for shōchū and the artistry behind its production. Armed with knowledge about various shōchū styles and their characteristics, you'll feel confident in selecting and enjoying shōchū on your own.

At the end of class, get ready to put what you learned to the test with a delicious three-course shōchū pairing dinner by Chef Joanna Reed-Tallon.
EARTH Rosemary and miso sautéed mushrooms with sweet potato shōchū
FARM Braised & glazed country-style pork ribs, rice & sautéed vegetables with barley shōchū
FIELD Citrus ricotta cheesecake with citrus-infused shōchū
WHO SHOULD ATTEND "The Shōchū Handbook" is a Boston Wine School Level 1 introductory course for beginners and enthusiasts. It assumes some exposure to wine and spirits but little formal or technical knowledge. This program is appropriate for both wine lovers and professionals in all hospitality and service industries.
PLEASE NOTE Wine & food menus are subject to change based on availability, inspiration, and chef whimsy!
REGISTRATION REQUIREMENTS All students and guests must be at least 21 years of age.
WHAT IS SHŌCHŪ?
Shōchū is a traditional Japanese distilled spirit that is often compared to vodka or other clear spirits. It is made from a variety of ingredients such as rice, barley, sweet potatoes, buckwheat, or sugar cane. The production process involves fermenting these ingredients, then distilling the resulting liquid to create shochu.
Shōchū typically has a higher alcohol content than sake, another popular Japanese alcoholic beverage, ranging from about 25% to 45% alcohol by volume. It has a distinct flavor profile that can vary depending on the base ingredient used, and it can be enjoyed straight, on the rocks, or mixed in various cocktails.
Shōchū holds a significant place in Japanese culture and is often consumed during meals or social gatherings. It is considered a versatile spirit and has gained popularity both within Japan and internationally in recent years.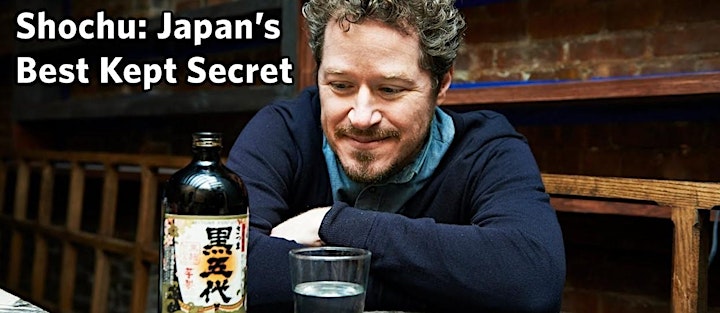 Stephen Lyman is a renowned expert in the world of shōchū, a traditional Japanese distilled spirit. Born in the United States, Lyman developed a deep passion for Japanese culture and cuisine from an early age. His fascination with the intricate flavors and craftsmanship of shōchū led him on a lifelong journey of exploration and expertise in this unique spirit.
Lyman's journey as a shōchū expert began during his college years when he studied abroad in Japan. Immersed in the country's rich cultural heritage, he encountered shōchū for the first time and was captivated by its diverse range of flavors and the craftsmanship involved in its production. This initial encounter sparked his curiosity, setting him on a path to unravel the secrets of shōchū.
After completing his studies, Lyman dedicated himself to becoming an authority on shōchū. He embarked on an extensive research and learning journey, spending years studying traditional shōchū-making techniques, visiting distilleries across Japan, and collaborating with local experts. Through hands-on experience and a relentless pursuit of knowledge, Lyman honed his palate and developed a deep understanding of the various styles and nuances of shōchū.
Lyman is an avid educator and ambassador for shōchū. He conducts seminars, workshops, and tasting events to introduce enthusiasts and professionals to the world of shōchū. With his engaging style and wealth of knowledge, he has played a significant role in increasing awareness and appreciation for shochu globally.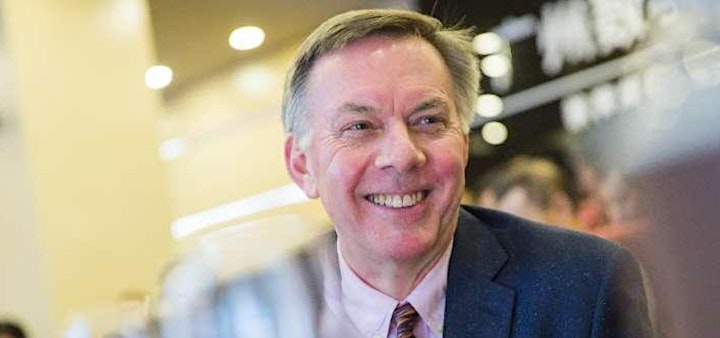 JONATHON ALSOP is founder & executive director of the Boston Wine School, author of The Wine Lover's Devotional and In Vino Veritas, and a commentator for National Public Radio on WGBH | Boston Public Radio and Under The Radar.
He began writing about wine, food and travel in 1988 and emerged as a wine expert through his syndicated wine column. He has contributed numerous articles to the Associated Press, Frequent Flyer Magazine, La Vie Claire, Beverage Business Magazine, Mobil Travel Guides, Fodor's Travel Guides, Boston Globe, and many others.
Jonathon founded the Boston Wine School in 2000 where he teaches wine and food classes in a dedicated 100% snob-free zone. His new book Wine Life: A Collection Of Verses will be published in 2023.

VENUE
OSCAR'S is one of the newest restaurant additions in Dedham Square. This cozy spot has a fireplace and hip concrete bar to mosey up to for a huge selection of craft beers, interesting wines, and inventive gastropub fare.
OSCAR'S | oscarsdedham.com | 380 Washington Street, Dedham MA 02026